16 Oct 2023
The Consumer Shift Towards Eco-Friendly Choices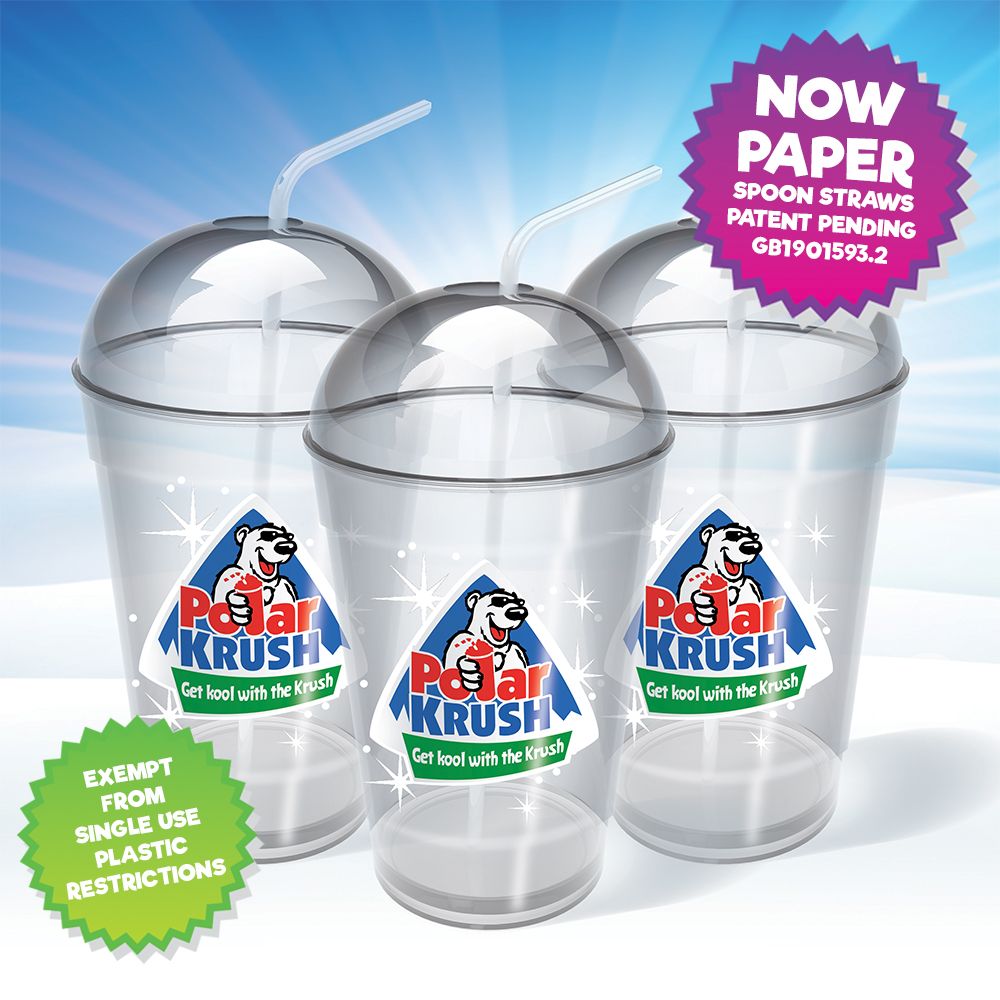 Sustainability isn't just a trend; it's essential for success in today's marketplace.
Discover a sustainable approach to serving Polar Krush products with our wide selection of eco-friendly consumables. Our products are not affected by the current single-use plastic restrictions in England, ensuring you can enjoy them without any environmental worries.
Polar Krush's Contribution to Sustainability
Consumers are increasingly choosing eco-friendly options, and businesses that align with these preferences will thrive. Embracing sustainable practices, including switching to alternatives, not only supports the environment but strengthens your brand, attracts and retains customers, and ensures compliance with evolving regulations.
It's a win-win for both your business and the planet!
Here's why retail and leisure businesses should take note:
Attracting and Retaining Customers
A 2021 study by Nielsen reported that 66% of global consumers are willing to pay more for sustainable products. When your business demonstrates a commitment to the environment, you're more likely to attract and retain customers who share your values.
Enhancing Brand Reputation
A business that prioritizes sustainability projects a positive image. A strong environmental commitment can boost your brand reputation and set you apart from competitors.
Compliance with Regulations
Many governments are implementing stringent environmental regulations to curb single-use plastics and promote sustainability. Staying ahead of these regulations can protect your business from potential penalties and fines.
Polar Krush's Contribution to Sustainability
As an example of a company in the beverage industry committed to eco-friendliness, we are proud to offer consumables exempt from single-use plastic restrictions in England and offer a range of other sustainable options.
Among these, we proudly sell paper straws and paper cups, a significant step in reducing plastic waste. Paper straws and cups are an excellent choice for businesses in the retail and leisure industry. By offering paper consumables, businesses can take a step towards reducing their carbon footprint while meeting customer expectations.