Invest in a Refreshing Opportunity with Calippo Burst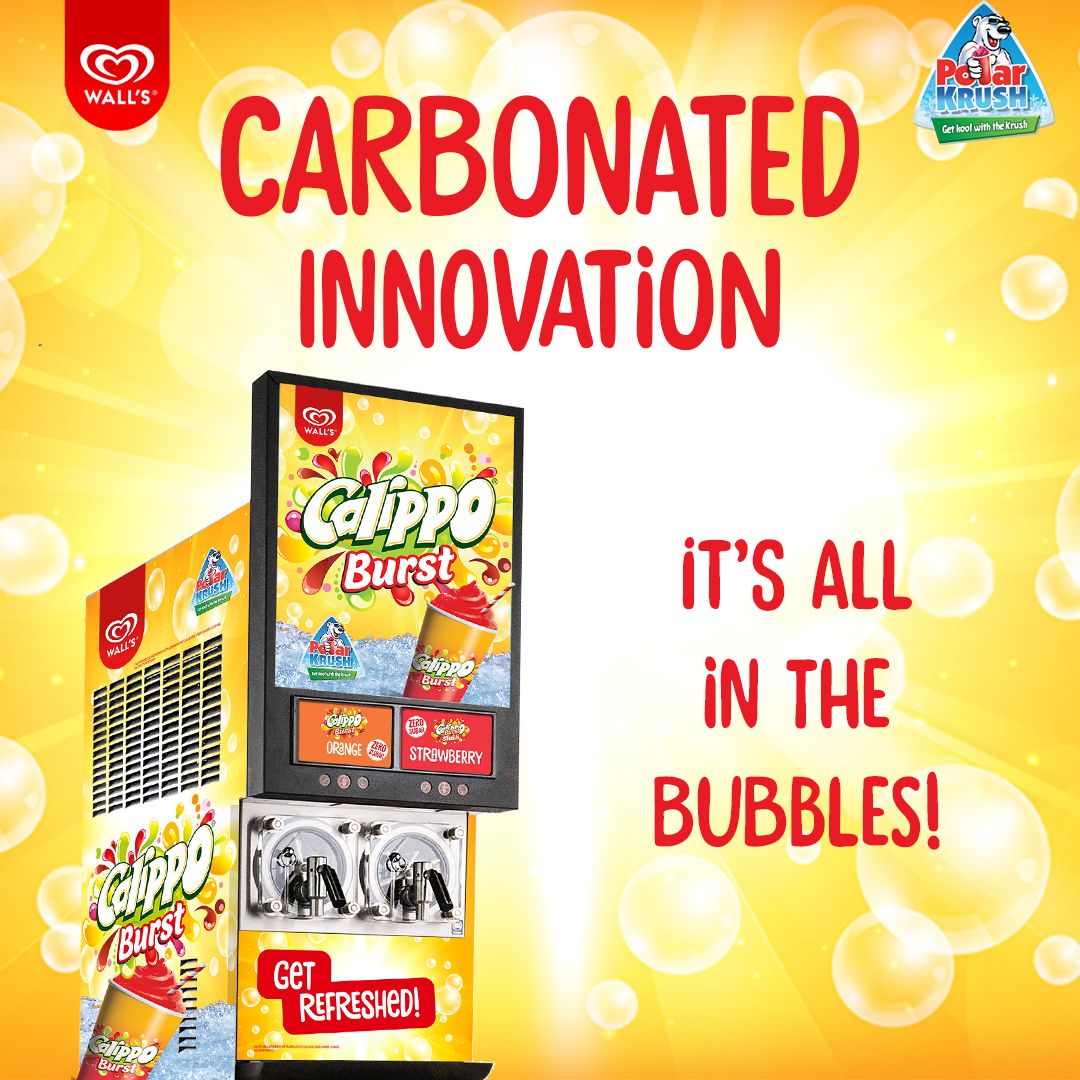 Ready to transform your establishment into a hub of frozen bliss?
Take advantage of this golden opportunity to captivate hearts, create smiles, and leave an unforgettable mark on your community. Become a Calippo stockist today and watch your business thrive like never before!
Retail businesses have a unique chance to seize on the excitement and create an unforgettable experience for customers. Imagine the buzz and anticipation as people flock to your establishment to enjoy the vibrant flavours of Calippo Burst – the ultimate summer treat!
The Calippo Burst Machine offers a convenient and eye-catching solution to cater to your customers' desires for a refreshing, indulgent treat. It's not just another frozen drink machine; it's an opportunity to elevate your business and provide a truly memorable experience.
By investing in the Calippo Burst Machine, you can:
Delight Customers:
Captivate your target audience with an irresistible assortment of Calippo Burst flavours. Each frozen burst of goodness will leave customers craving more, from the citrus flavours of orange or lime to good old cola.
Boost Revenue:
With its high-profit margin, the Calippo Burst Machine presents a lucrative opportunity to increase your business's financial success. Customers won't be able to resist the allure of these tantalizing treats, leading to repeat purchases and a steady revenue stream.
Stand Out from the Competition:
Differentiate your establishment from the rest by offering a unique and sought-after product. The Calippo Burst Machine is sure to make your business the go-to destination for individuals seeking an enjoyable and refreshing experience.
Expand Your Reach:
By promoting the presence of the Calippo Burst Machine, you'll attract a broader customer base, including families, students, office workers, and more. It's an excellent way to increase foot traffic and generate word-of-mouth buzz around your business.
To support your investment, we provide comprehensive assistance, including:
• Machine Installation: Our team of experts will install the Calippo Burst Machine at your premises, ensuring seamless integration into your business operations.
• Ongoing Support: We offer continuous support and maintenance to keep your machine running smoothly and efficiently. In the unlikely event of any issues, our dedicated customer service team will be there to assist you promptly.
• Marketing Collateral: We provide eye-catching promotional materials to help you create awareness and excitement around your Calippo Burst Machine. From enticing posters to digital assets, we'll help you attract attention and drive sales.
Embrace the refreshing sensation of success and make this summer one to remember!
Don't miss out on this opportunity to transform your business into a go-to destination for summer indulgence.
To learn more about investing in the Calippo Burst Machine and our exclusive benefits to businesses like yours, please email us at hudson@polarkrush.co.uk to learn more!
So go on and join the ranks of successful businesses that have harnessed the power of the Calippo Burst Machine to captivate customers, increase revenue, and elevate their brand image.