20 Sep 2023
Polar Krush: The Ultimate Frozen Drink Partner for Leisure Businesses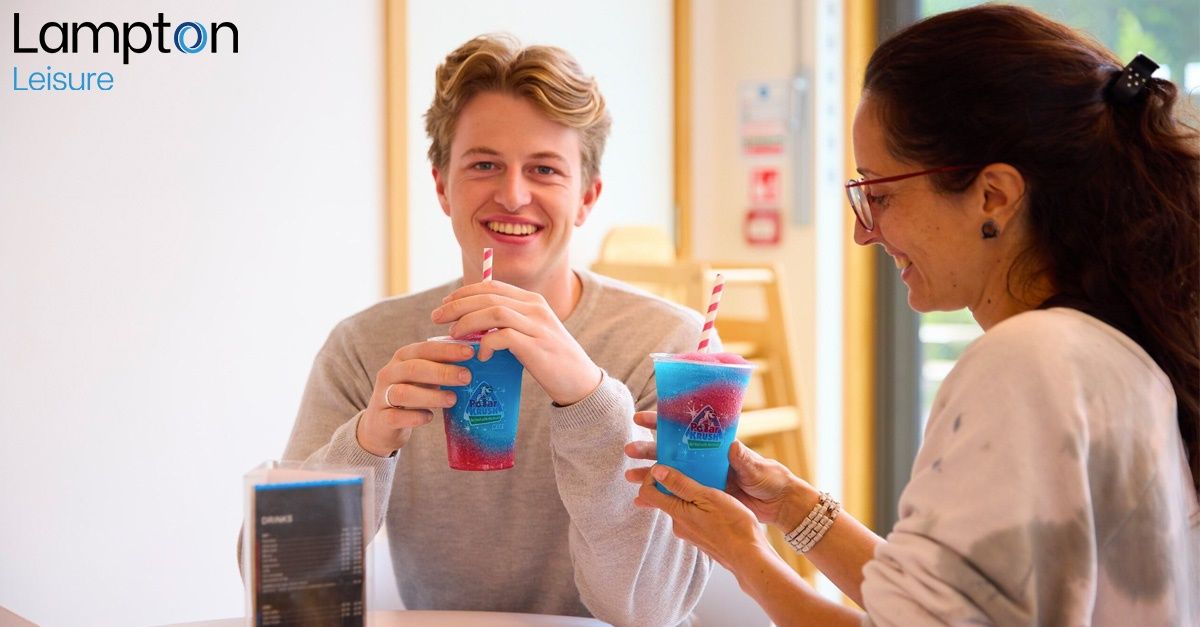 In the bustling world of leisure businesses, where creating a welcoming atmosphere and offering delightful treats is paramount, Lampton Leisure has found a winning formula.
Their in-house catering Snack Box Cafes are renowned for their warm hospitality, friendly staff, and extensive menu that caters to all tastes. However, it's their partnership with Polar Krush drinks which has taken their offerings to new heights.
By introducing Polar Krush's refreshing frozen drinks across their leisure centre cafes, they've created an irresistible combination that promises an enjoyable and fulfilling experience for patrons of all ages.
Lampton Leisure boasts a network of seven incredible sites catering to various fitness interests and activities.
Hollie Berrie from Lampton Leisure said of the partnership with Polar Krush:
'Polar Krush has added the fantastic value of happy returning loyal customers whilst also attracting new ones; seeing regular faces needing a top-up of their favourite drinks creates a fantastic environment at our Snack Box cafes.
Our customers love Polar Krush products as they are sugar-free with *no added artificial colours whilst delivering a healthy beverage after a workout or swim. In a world filled with sugary drinks, finding a brand that prioritises health-conscious decisions without compromising taste is refreshing.
Thank you, Polar Krush, for your recognition and support; we can't wait to meet Hudson soon, hopefully at one of our family fun days!'
Snack Box Cafes' partnership with Polar Krush is a shining example of how a commitment to health-conscious choices can enhance the offerings of leisure businesses.
As other companies seek to provide refreshing and health-conscious frozen drink options, the Snack Box Cafes and Polar Krush partnership serves as a beacon of inspiration that offering unique and enjoyable beverages can enhance overall customer experience and business profitability.