15 Sep 2023
Supplying the Hospitality sector with Pre Rolled, fresh pizzas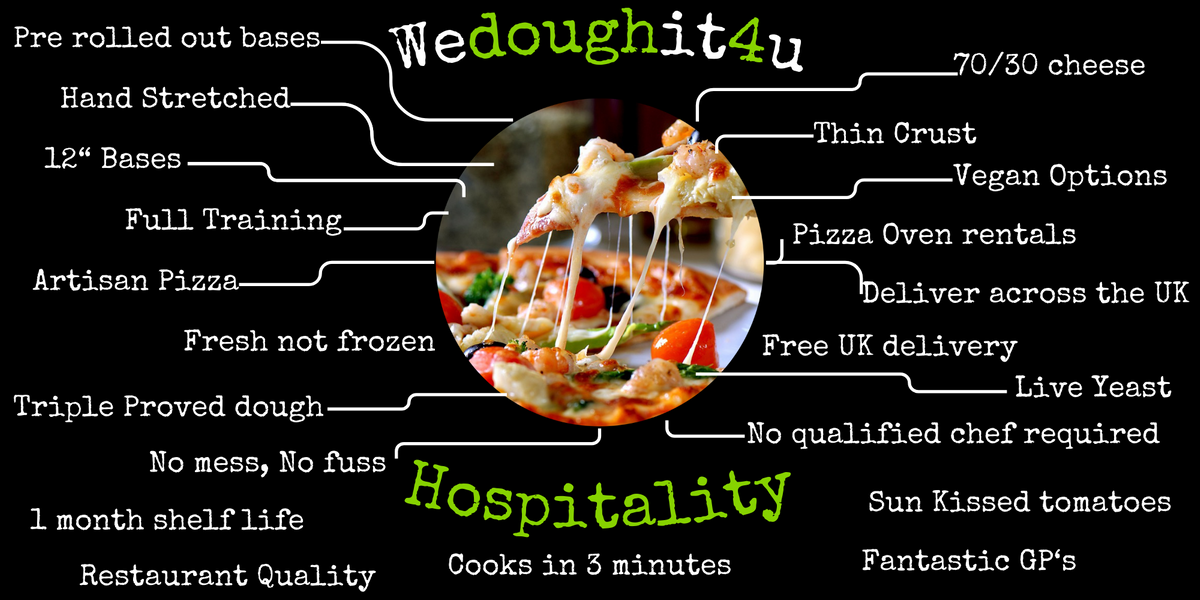 As a company, our ethos is to supply the hospitality sector with fantastic quality, hand stretched artisan pizzas. All our ingredients are of the best quality and sourced locally wherever possible.
We supply the bases (30x), which are individually packed, along with 3 litres of pizza base sauce and 4kg of cheese. The box makes 30x Margherita Pizzas. No Mess, No Fuss
Using our pre rolled pizza bases, our cold blended pizza bases sauce and our mouth watering 70/30 Mozzarella/Mature cheddar cheese you are able to give your customers the perfect pizza experience.
The bases, sauce and cheese are stored fresh in your fridge. When an order comes into the kitchen, the simple process of opening the bag, adding the sauce and cheese and toppings of choice takes a few seconds to complete.
The pizzas are then cooked in your pizza oven, or if you dont have a pizza oven you can chat to us about supplying you an oven to cook the perfect stones baked pizza every time
On top of offering you fantastic quality pizzas to serve to your customers, we also offer the most AMAZING customer service around. We work with you from conception to ensure the journey with us is a perfect one
Call us today or email to find out more details. We are based in North Wales, Wrexham to be precise.
01978 354738 or sales@wedoughit4u.co.uk