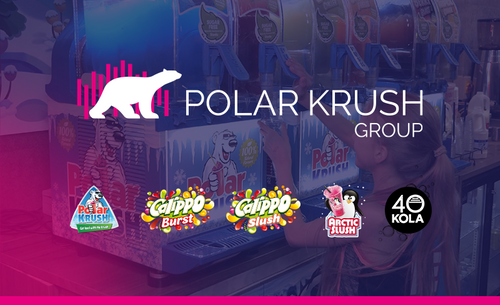 Polar Krush
Stand information: LFB 942
| Food and beverage machines
| Frozen Drinks and Slush Machines
WITH OVER 25 YEARS' EXPERIENCE IN THE BUSINESS, WE ARE THE UK BASED EXPERTS IN ICED DRINKS! FROM OUR UK PLANT, WE MANUFACTURE THE HIGHEST QUALITY SYRUPS, PROVIDE A RANGE OF STATE-OF-THE-ART MACHINES AND DELIVER THE BEST CUSTOMER SERVICE TO THOUSANDS OF SATISFIED CUSTOMERS.
HOME TO A WHOLE HOST OF EXCITING BRANDS OFFERING A RANGE OF ICED DRINK PRODUCTS.
NOW PROUD TO SUPPLY THE MUCH-LOVED CALIPPO BRAND AS AN ICED DRINK AND NEW – AS A CARBONATED DRINK.
NEW FOR 2023 CALIPPO BURST 'MAGIC BLUE' FLAVOUR!!
Blog
Polar Krush's Contribution to Sustainability Consumers are increasingly choosing eco-friendly options, and businesses that align with these preferences will thrive. Embracing sustainable practices, in ...

By introducing Polar Krush's refreshing frozen drinks across their leisure centre cafes, they've created an irresistible combination that promises an enjoyable and fulfilling experience for patrons of ...