Savouring success: Elevate your food and beverage business for next year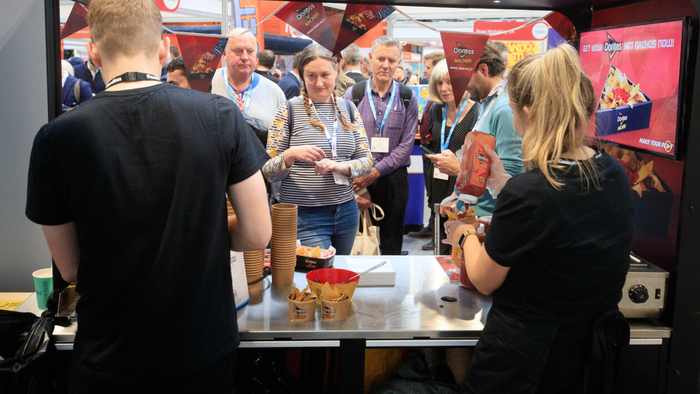 With bank holidays and school breaks fading into memories, the end of the season signals a time of reflection and preparation for the future. As you gear up for the next year, why not infuse fresh flavours and innovative strategies into your food and beverage business? Attending the Leisure Food and Beverage Expo is the perfect recipe for boosting your bookings and elevating your offerings.
Culinary Innovation:
The Leisure Food and Beverage Expo serves up a buffet of culinary inspiration. Explore new trends, creative recipes and innovative cooking techniques that can give your menu a delectable edge.
Business Insights:
Tap into the expertise of industry veterans and leading experts through engaging seminars and workshops. Gain insights into successful business models, customer engagement strategies and ways to stand out in a competitive market.
Networking Opportunities:
Connect with fellow food and beverage professionals, share ideas and exchange experiences. Building a network of like-minded individuals can lead to collaborations, partnerships and fresh business opportunities.
Supplier Showcase:
Discover a diverse array of suppliers and vendors offering everything from premium ingredients and kitchen equipment to marketing solutions. Source top-quality products to enhance the offerings on your menu.
Revamp Marketing Efforts:
The end of the season provides a valuable window to revitalise your marketing efforts. Learn about effective branding, social media strategies and customer engagement techniques to drive bookings and customer loyalty.
Prepare for Palate Pleasures:
As one season wraps up, it's time to gear up for another. Utilise this phase to assess your menu, introduce new items and implement improvements that resonate with your target audience.
The Leisure Food and Beverage Expo isn't just an event; it's a pathway to enhancing your culinary venture. By participating, you're equipping yourself with the tools, inspiration and industry knowledge needed to ensure the upcoming season is a taste sensation that keeps customers coming back for more.
As the curtain falls on one season, don't miss the opportunity to nourish your business for future success. Join us at the Leisure Food and Beverage Expo and embark on a journey of growth, innovation and success.